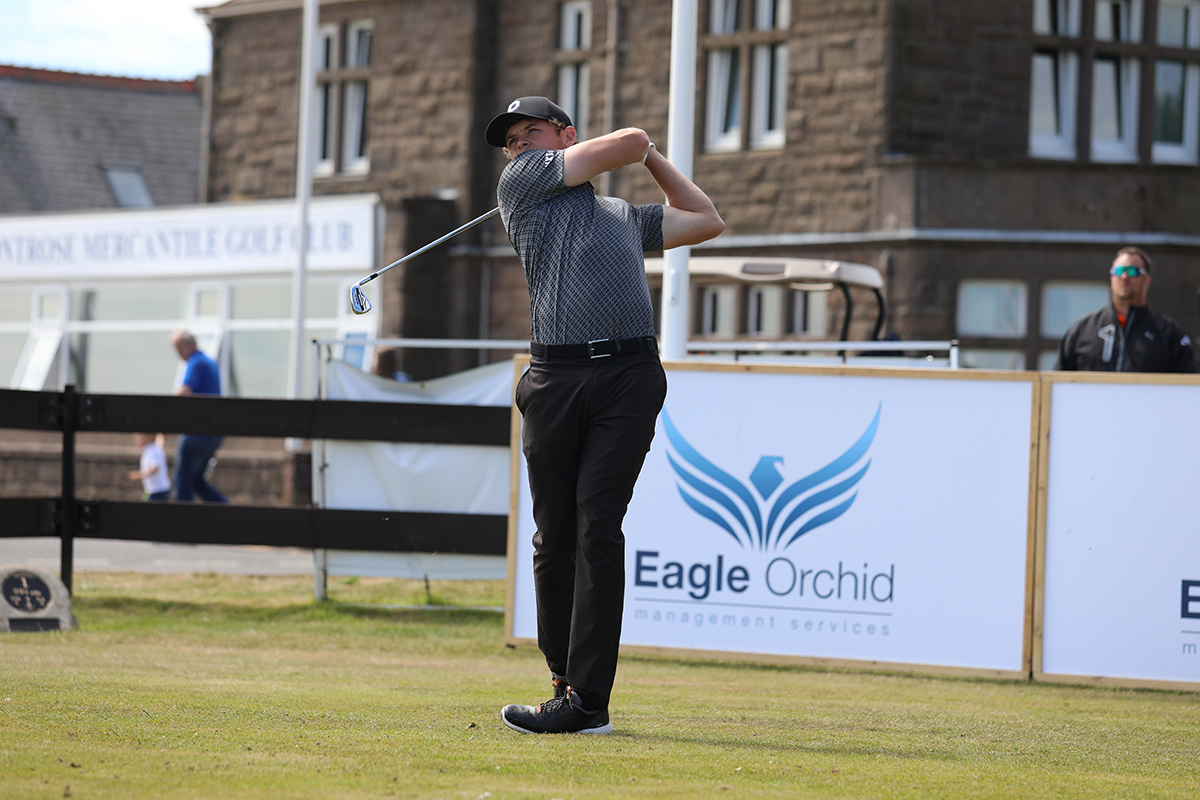 Five players hold a share of the lead after the opening day of The GLAL.UK Worcestershire Masters at The Vale Golf & Country Club in Pershore. 
Oliver Clarke, Reece Samson, Sam Locke, Simon Lilly, and Greg Dalziel all signed for opening rounds of 67 (-5) to be on top after one round of play.
Clarke (Hillside Golf Club) has found the start to the season tough but he seemed to put that behind him with a bogey-free first round 67 (-5). The Liverpudlian hits it long and the course played hugely to his advantage as one of the first groups out for the day. Samson of Bondhay Golf and Country Club found his feet like Clarke for a bogey-free opener.
Scotsmen Sam Locke (Paul Lawrie Golf Centre) and Greg Dalziel (Airdrie Golf Club) will both be rueing about how much more it could've been with Locke finding trouble on the ninth for a double bogey. Dalziel meanwhile had quite the front nine with three bogies and five birdies. Nonetheless, the pair recovered well with Locke and Dalziel in for 33. Simon Lilly (Wellingborough Golf Club) was out the traps quickly with a front nine four under 32 for the best start of anyone all day to move into the mix.
Six are one back from the leading five going into moving day. Chris Lloyd (Hanbury Manor), Jack Davidson (Llanwern Golf Club), Kieran Cantley (Renaissance Club), John Parry (Harrogate Golf Club), Robert Burlison (Enville Golf Club), and Jamie Rutherford (Knebworth Golf Club). Both Cantley and Parry bogey-free for the day.
As it stands the cut lingers at one under after day one with similar conditions expected for the second round that gets underway from 07:30 am tomorrow. Fifty professionals plus ties will move forwards to the final round on Friday.
Latest
Keep track of how day two unfolds from The GLAL.UK Worcestershire Masters by downloading the EuroPro Tour app and following us on social media. Facebook, Instagram, Twitter.
Highlights will first air for The GLAL.UK Worcestershire Masters at The Vale Golf & Country Club supported by Blackstar Golf on Sky Sports Golf at 6 pm on Tuesday 20, July with further airings throughout the week. A full listing of showings can be found here.
About GLAL.UK
Your home is a reflection of your own style and personality, here at Glal.uk we can help you transform your home into that unique space. With our large collection of furniture, lighting, soft furnishings, and accessories it is only a visit or a click away from becoming reality!
About The Vale Golf Club
Set in 300 acres of stunning Cotswold countryside, The Vale Golf & Country Club offers golfers and guests fantastic golf with excellent accommodation, conference and meeting facilities and a serene atmosphere in which to relax and entertain. The course was opened in 1991, the course has now matured into one of the finest courses in the Midlands.